The Next Step in Proxy Detection
Spur started over 5 years ago, and looking back, the ecosystem of anonymization services in 2017 seems quaint compared to today. The arms race for clean, rotating IP Addresses has created a world where humans, bots, fraudsters, or malicious actors can assume the "IP Identity" of millions of residential ISPs, mobile networks, data-centers, or even specific companies and ASNs. The surge in endpoint based proxy services (laptops, phones, etc) significantly degrades the ability for IP based analytics to differentiate between legitimate and proxied traffic on shared IPs.
Monocle is Spur's answer to mixed proxy traffic. Our session based detection allows you to make granular risk decisions for an individual session at critical application choke points. Our private beta customers have leveraged Monocle during flows for account creation, account login, purchases, content posting, and more.
What is Monocle CE?
Monocle Community Edition (Monocle CE) is the free, public, version of our Monocle product. Monocle is a JavaScript library that you incorporate into a web or mobile application that detects when a user-session is using a VPN, Proxy, or Residential Proxy. Unlike IP based tools, Monocle makes its determinations on the individual session, which means you can more accurately take action on risky connections. This data is sent directly to your server in an encrypted blob for you to decrypt in-line.
Tracking the usage of an anonymity service at the session level is important because it prevents you from taking overly aggressive action against IP addresses that have a combination of legitimate and proxied traffic.
To help demonstrate the capabilities of Monocle, we have also launched a form demo page. This will give you a preview of the data that gets sent to your server in-line.
If you are interested in learning more about Monocle itself, check out out the product page or our monocle FAQs page. All of the integration documentation is also available in our docs portal.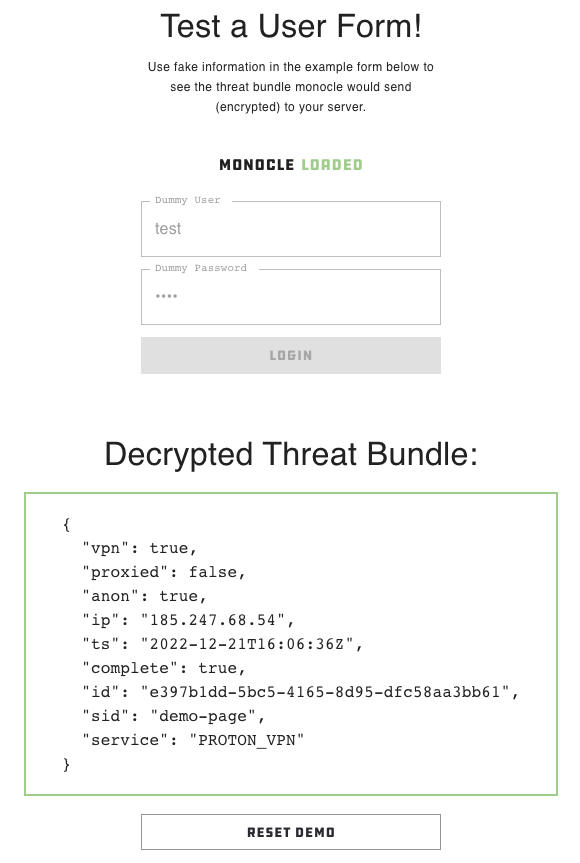 How is this Free?
We could give you a bunch of fake virtuosity about making the internet a safer place and giving back. We aren't against those things, but the real reason is: the fewer barriers we put in place for people to try our capabilities, the more enterprise sales we make. We have features in our Monocle Enterprise capability that makes it more powerful than the community edition. When users see the capability of our Community Edition, they frequently become paying customers. Worst case? We help out folks who aren't real sales prospects for us in the process. We use the same logic for our IP Context dashboard and it's worked out so far.
Getting Started
Follow these steps if you would like to take Monocle CE for a spin on your website:
1. Create an account
Create an account on our website here. If you already have an account, go ahead and sign-in. Once you verify your email, you will be dropped in the main dashboard search area.
2. Create a new Monocle deployment
A deployment establishes your key for decrypting any assessment that Monocle makes and passes to your server. Navigate to the Monocle section of the website.


Click on the "Create Deployment" button and follow the setup guide.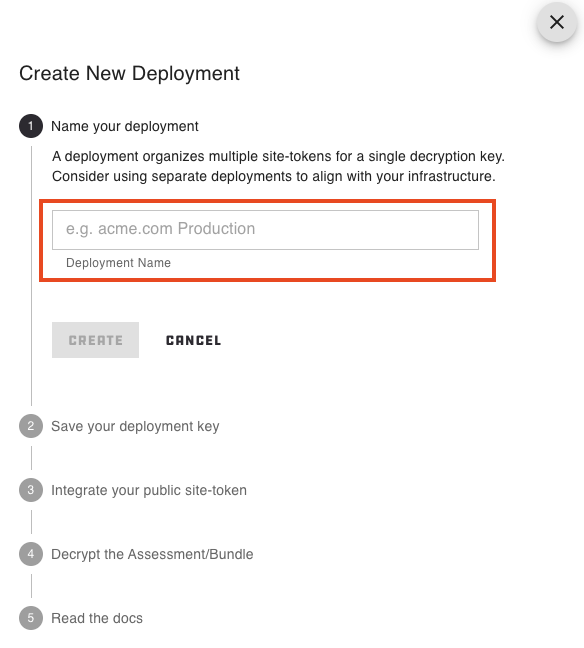 3. Manage deployments and site-tokens
You can now manage your deployments and corresponding site-tokens directly from the Monocle page.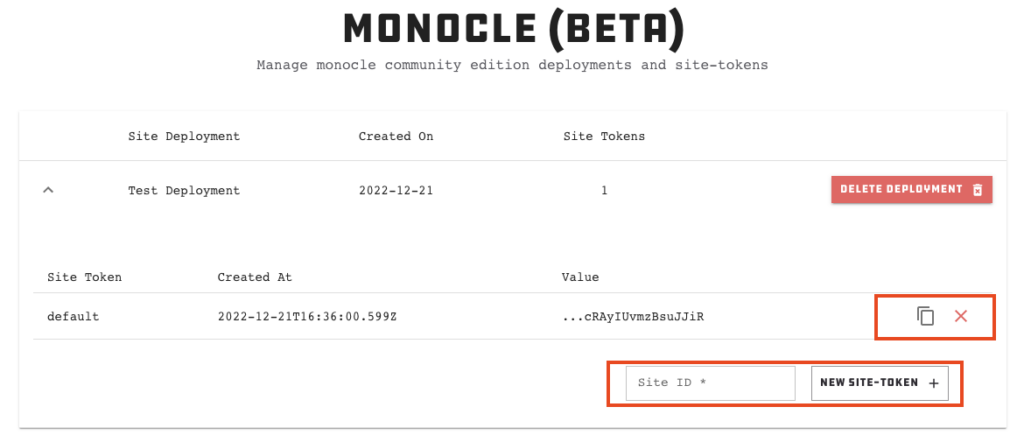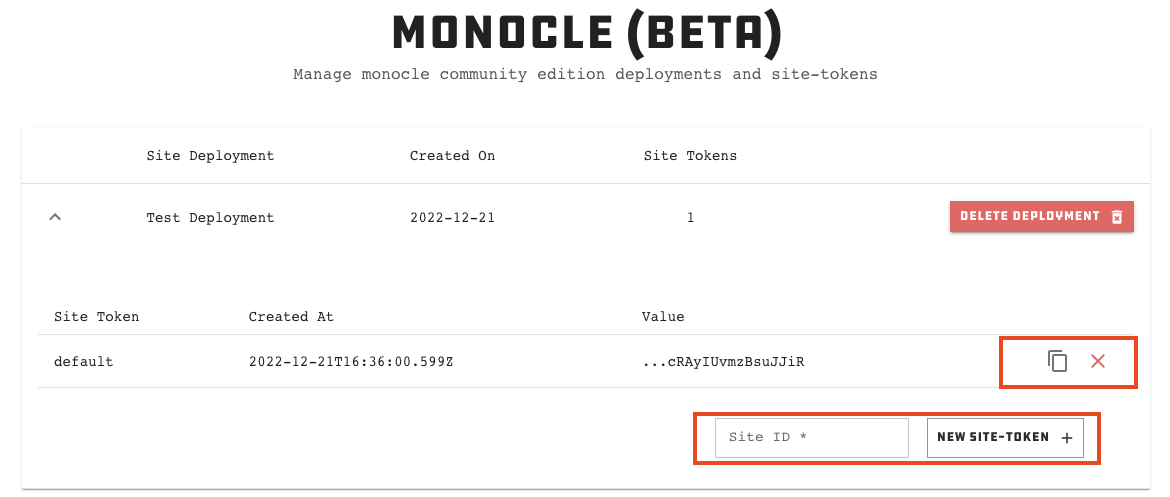 More Coming Soon
We will keep you posted as Monocle continues to grow and improve.