Breadth of Coverage
Spur tracks over 750 different anonymity services around the internet. Our clients user our data to know when users are trying to hide their connection behind a VPN, Proxy, Residential Proxy, Malware Proxy or Bot network.
Real-Time Detection
We can observe and report our findings in real-time, providing you with up to the second awareness of residential proxies and their activity.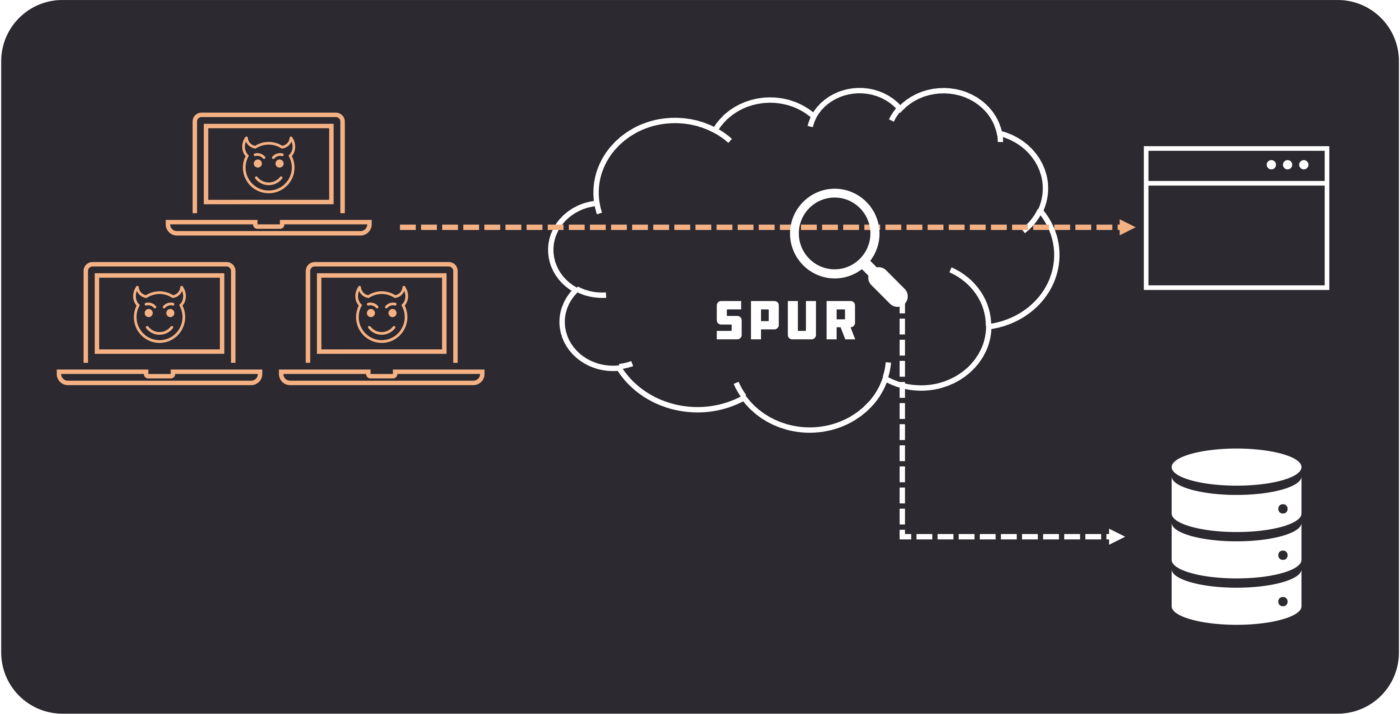 Precision
Our analytics are tuned down to the individual IP or device level. No-more false positives from entire net-blocks or large gateways. We offer more specifics at every level.
---
VPN and Proxy Attribution
Full /32 and /64 IP Analysis
Request level proxy usage w/ monocle




✓ Network Context Data
✓ Any IP Address
✓ VPNs and Proxies
✓ Residential Proxies
✗ Bot Detection
✗ In-Line Data
✗ Historical Data
Monocle
Contact for Pricing
✓ Network Context Data
✓ Client Session IPs
✓ VPNs and Proxies
✓ Residential Proxies
✓ Device Bot/Proxy Detection
✓ In-Line Data
✗ Historical Data
✓ Network Context Data
✓ Up to Global IPs
✓ VPNs and Proxies
✓ Residential Proxies
✓ Bulk Data Access
✓ On-Prem Data
✓ Historical Data
Get in Touch